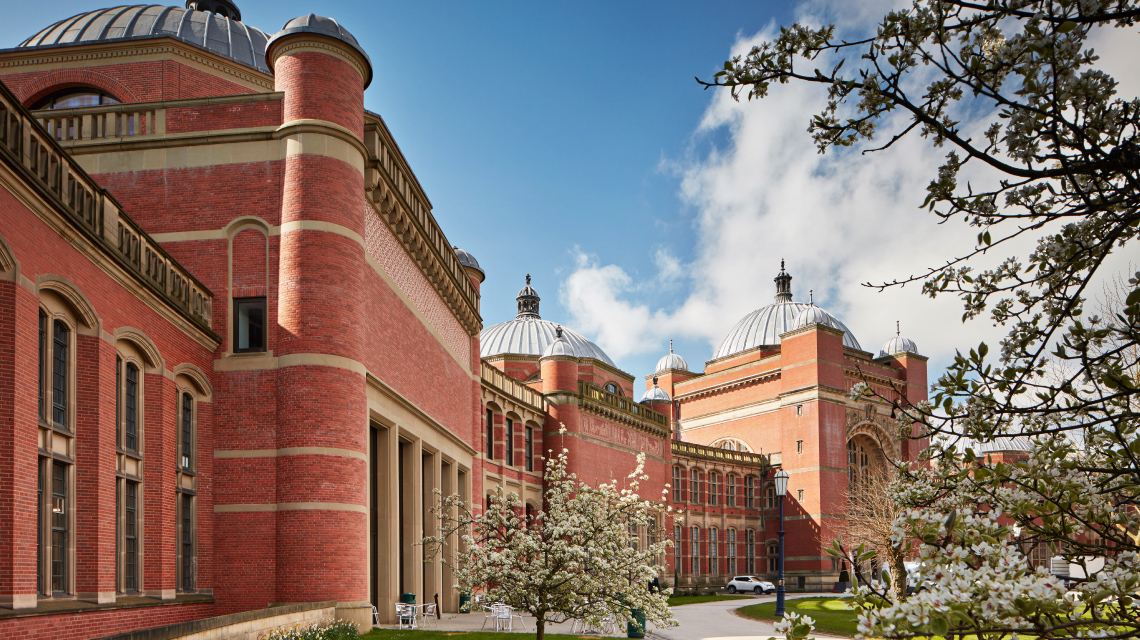 Delegate Information
AM2023
From Revolution to Revolutions
University of Birmingham, 3-6 July 2023
AM2023 Conference Venue: Birmingham Medical School, University of Birmingham
The Academy of Marketing Conference 2023 will be held at the Birmingham Medical School. Birmingham Medical School is part of the University of Birmingham's main campus in Edgbaston and neighbours the College's research Institutes; the excitement of campus life and research pursuits are only ever a short walk away.
Address: Medical School, College of Medical and Dental Sciences, University of Birmingham, Edgbaston, Birmingham, B15 2TT
You will find the Medical School at B1 in Blue Zone on the Campus Map
Getting here
Birmingham is the heart of the West Midlands, the UK's second-largest city, with excellent travel connections. The University of Birmingham's leafy campus is located in Edgbaston, just two miles south-east of the city centre. Rail and bus information is below – please download the Venue Information Document for other travel options.
Rail
There is a train station at the University of Birmingham, which is less than a 5-minute walk to the conference venue, called University Station.
Birmingham New Street is a hub for travel from across the country, and links directly with University Station via a high-frequency service that takes only six minutes. This train usually leaves Birmingham New Street from Platform 12, with a final destination of Bromsgrove or Redditch.
You can find the station next to R28, in the Red Zone on the campus map. Timetables and service updates are available from the National Rail website.
Bus
Frequent bus services run from the city centre. Numbers X61, 63, X64 and 886 travel to the University's Edgbaston campus, with the most convenient campus stops located on the X64 route. Number 98 serves the Medical School and Queen Elizabeth Hospital. You can catch most of these buses directly outside Birmingham New Street station, on Smallbrook Queensway.
Maps can be found throughout the city centre indicating bus stop locations, and bus stops will display route information and times. Pay for your ticket on the bus with cash, or using a contactless card. The journey takes around 20 minutes, depending on traffic.
Online bus timetables are available on the National Express West Midlands website.